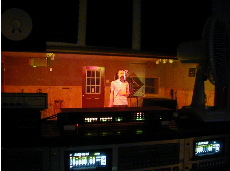 Built in 1996, PRS has served artists and bands in Rock, Jazz, Folk, Blues, Funk, Hip Hop, Rap, Classical, Country, Alternative, Punk, and about every combination. In 1999 Pyramid began to use computer editing transferring audio from ADATs. Shortly after it made sense to use the Digital Audio Work Station.
Since analog tape remains superior to the ears of many (why people are going back to turntables!), Pyramid uses the 2" 24 track for original productions, transferring the project to digital for editing, mixing, and mastering. This is the hybrid process of using old and modern technologies.
Currently, PRS is focusing on in-house production as a priority in recording, dedicating time in supporting original music.
For solo artists and bands, PRS AV Productions has the right tools for your projects.